Hello BabyQuip!
by Fran Maier
We are so excited to introduce to you our new name, Baby Quip!
Our company launched just over two years ago with the name Babierge. We liked the connection to "concierge" because we know our customers value the service we deliver. Unfortunately, Babierge is difficult to spell and pronounce, see this video where we went to Times Square to put our former name to the test. "Bar-by-Age"?
As our world is changing, we need a name that works well with voice search. When asked to search for "Babierge," Siri and Alexa returned results for "baby hairs" and "baby airs," not so helpful for a parent seeking a crib, stroller or car seat!
We love BabyQuip. It's short and to the point, since we deliver baby eQUIPment to traveling families. We're growing fast and want a name that can grow with us, even in international markets. The logo, centers on a crib, because when a baby sleeps, everyone is happy. We also love that the crib has wheels since we're a service for families on the go, whenever and wherever you need us! The star mobile above the crib represents our independent Quality Providers' attention to detail, and consistent and reliable customer service. We don't just deliver baby gear, we deliver safe and sound rental essentials. Let us do the work so you can pack light and travel happy!
Finally, its all a bit more playful. We're about  family travel after all, let's embrace the journey, celebrate the smiles and play every chance we get!
Here's to a future of countless happy family travel experiences and all the ways BabyQuip can help make that happen!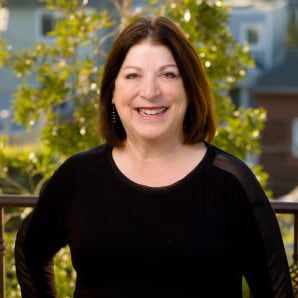 Fran Maier is CEO and Founder of BabyQuip, the leading baby gear rental service and marketplace. She is a serial entrepreneur and brand builder with nearly 25 years experience in B2C and B2B internet businesses. She is best known for her 10+ years leading TRUSTe (now TrustArc), the leading privacy trustmark and solutions provider, and as Co-Founder and first General Manager of Match.com.
Fran speaks widely on several topics relating to women in business, including opportunities for women in the collaborative economy, addressing the lucrative family travel segment, women in entrepreneurship and on boards. She serves as an advisor to many start-ups including Ruby Ribbon, Portfolia, Women's Start-up Lab, Sign-up.com, Kango, and Dabbl.