We Have Achieved Toddler Status — It's Our 2nd Birthday!
by Fran Maier
We are talking, running, completely potty trained and we're celebrating with juice boxes and cupcakes! Spit out your pacifier, give us a hooyah and join the celebration. BabyQuip (formerly Babierge) has officially turned two! And like proud parents, we couldn't be more excited of what we've built!
It's difficult, exhausting and inconvenient to travel with cribs, strollers, high chairs, car seats, and other large baby gear. If you are a parent who has traveled with babies and/or small children, you know the internal kicking, screaming tantrums you throw every time you try to get through airport security with strollers and car seats. Oh, you did that out loud? It's okay, we forgive you! Anyway, we understand it's not ideal and sometimes even a downright horrible experience. BabyQuip (formerly Babierge) is the simple answer to get you through all the potential travel hurdles (flying or driving) without losing your composure.
Now that you have a little insight into why we strive to make Babierge a success, let's find out how and why we've grown:
Our Amazing Quality Providers Drive Our Business
Our biggest win is bringing on 250+ reliable, compassionate, fully trained and insured Quality Providers. They are the warm hearts and friendly faces of the business as well as baby gear rental experts. If they aren't, they get put in timeout…just kidding, but we do uphold strict standards to make sure every traveling family receives the finest high quality gear and the best experience possible!
Our Quality Providers are in 225 markets in 48 states and Canada, serving 10,000+ customers with over 50,000 pieces of baby gear!
If you become a customer (and we highly recommend that you do 😊), think about how much you will reduce your carbon footprint by renting instead of buying, shipping or hauling! You'll be a smarter traveler and an environmental activist!
Feedback & Reviews
Like any other business, if we aren't pleasing our Quality Providers and our customers we couldn't be successful. By offering amazing customer service and baby gear, we have been handed thousands of phenomenal reviews, feedback and fist bumps (that confirm we are awesome) for the past two years. Here's what some of our customers are saying about us:
Victoria – Seattle, WA   ⭐⭐⭐⭐⭐
"The best baby equipment rental company we've used, and we've used a lot of them over the US. Equipment in excellent shape and high quality. Debby went above and beyond to accommodate our schedules and additional last minute requests we had. Highly recommend."
Katherine – Des Moines, IA   ⭐⭐⭐⭐⭐
"First, Savannah is a wonderful family getaway; second, Judi made our time there incredible. She met us at the airport and had thought of everything: Sheets for the Pack and Play, instructions for the Bob Stroller, and a conveniently organized package for our hands-full pass off. Judi was incredibly accommodating, meeting us at the Enterprise rental area and was flexible as our travel times changed. I truly couldn't have been more grateful for her products (clean and, frankly, nicer than the ones we have at home), her business, and the way she manages her schedule to maximize yours. Highly recommend!"
Andrea – East Greenwich, RI   ⭐⭐⭐⭐⭐
"So happy to have found Babierge for our trip to Los Angeles. Sarah was fantastic, her service, quality of communication and products gave me such ease to know that I would not have a thing to worry about when my family arrived late at night to Los Angeles and would need to put our son to bed. The products were all clean, well cared for and well presented. She also picked out a perfect assortment of books for our 2 year old! Thank you for making our lives so much easier – we will definitely be returning customers!"
Pamela – Milton, GA   ⭐⭐⭐⭐⭐
"My niece came to visit from MI!! She has 7mo old twins, a 2 yr old and a 5 yr old!!! With ONE DAYS NOTICE, Karris delivered cribs, car seats, high chairs, activity chairs, monitor, toys, etc all to my home in Milton!!! She was sweet and kind and came in with her helper and had our rentals set up lickety split!!! We will definitely use her again and strongly recommend her!!!"
Phil – Bonney Lake, WA   ⭐⭐⭐⭐⭐
"Our grandchildren are 2.5 and 5 and so their trip from California to visit us was a handful for their parents without having anything extra along. My daughter had heard of your company so we decided to give it a go. I was skeptical but figured if it was all gross and sketchy we'd just go buy some car seats the next morning. I was worried about the local rep too. Would she be some wierdo? In fact no she is not. She brought a friend with her to meet us the first time (probably for her safety. Smart girl.) and the car seats we rented were spotlessly clear and smelled clean too. The pack-n-play was the same one our daughter has so that was awesome. Also everything clean and fresh with that as well. This rental experience could not have been better."
Melissa – San Antonio, TX   ⭐⭐⭐⭐⭐
"Could there please be a Lisa Peek in every city we travel to, with our three children? Please? We have used Babierge in other cities, and have always been impressed. Lisa went even farther above and beyond with her service. Her communication was top notch, reaching out at all steps in our travel. She delivered right to our hotel room with all the gear. (And may I add, she's a Wonder Woman Momma- she delivered everything with her own bunch in tow. I can't even handle 2 of my own in Target. 🙂 All the gear and toys were very clean, and thoughtfully age appropriate. Our kids had a blast with it all, and it made our vacation that much more fun. Lisa continued the communication, even after pick up. She made everything a breeze! Lisa is professional, patient, and all around just a really sweet and kind person. I sincerely hope if we visit San Antonio on another trip, I will get to be her client again."
Long winded reviews are fantastic compliments. Don't they make you excited?! We could go on and on but instead, we'll invite you to look around our site to see what amazing gear and packages you might find to rent for yourself. You'll be submitting an amazing review too once you experience the awesomeness! You're going to love it!
So there you have it! Whether you're a repeat customer, a Quality Provider or an outsider looking in on this fabulous service, we thank you for reading and being part of our growing community! If you have questions or comments, leave them below and don't forget to check us out on Facebook, Twitter, Pinterest and Instagram!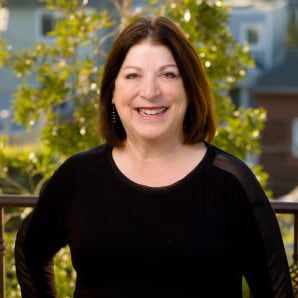 Fran Maier is CEO and Founder of BabyQuip, the leading baby gear rental service and marketplace. She is a serial entrepreneur and brand builder with nearly 25 years experience in B2C and B2B internet businesses. She is best known for her 10+ years leading TRUSTe (now TrustArc), the leading privacy trustmark and solutions provider, and as Co-Founder and first General Manager of Match.com.
Fran speaks widely on several topics relating to women in business, including opportunities for women in the collaborative economy, addressing the lucrative family travel segment, women in entrepreneurship and on boards. She serves as an advisor to many start-ups including Ruby Ribbon, Portfolia, Women's Start-up Lab, Sign-up.com, Kango, and Dabbl.