Best Discount Travel Sites: Tips for Getting the Best Prices When Traveling
Traveling with families can be a fun bonding experience and a great way to make lifelong lasting memories, however, it can also be very expensive. The cost of travel also rises with each additional child and family member that participates. This oftentimes makes it cost prohibitive for families to travel together, so we've put together a list of the best discount travel sites to make family travel a reality again.
We will help you navigate travel websites and apps that will get you great travel deals on cheap flights, discount hotel bookings, vacation home rentals, car rentals and help you to save money overall!
---
Best discount travel sites for vacation home rentals.
Renting a vacation home has become an increasingly popular way to reduce costs when traveling. These vacation rentals can help cut costs in many ways by offering more rooms and space for prices that are often cheaper to book than a hotel stay. Another perk is that many of them have kitchens or cooking areas which allow families to save on meal costs by making home cooked meals as opposed to ordering room service or dining at restaurants. If the property is lacking any baby gear amenities such as a crib, high chair or even a baby bathtub, that would bring you the comforts of home with your little ones, consider renting items from BabyQuip. Try using the following sites when booking your next vacation rental!
1. Airbnb
Airbnb is a great way to travel and save money! Whether you are looking to rent a house, a condo, an apartment or even just a room. Pick your destination, travel dates and number of guests, as well as any other request such as a swimming pool or pet-friendly property and Airbnb will offer you a selection of great properties to choose from!
There is also Airbnb Plus which features a selection of the highest qualities of homes verified through an in-person inspection offering all of the comforts of home and more! Airbnb Plus properties are verified for great comfort, design, cleanliness as well as essential amenities such as fully equipped kitchens. Airbnb Plus properties are offered by hosts with high ratings of 4.8 and above making it one of the best discount travel sites.
Check out Airbnb Experiences which provides experiential adventures around the world for small groups of people, ranging from 2 to 10 days and includes lodging, expertly curated itineraries and all logistics for as little as $99 per day. Now that's a great deal!
2. VRBO and HomeAway
VRBO and HomeAway are owned by the same company so their features are quite similar. These vacation home rental sites features unique properties in over 190 countries around the world! VRBO and HomeAway offer a variety of different properties from condos, to cabins, to beach houses and plenty more. The booking process is simple and secure and many of the properties are equipped with the comforts of home for your convenience, such as laundry rooms and fully equipped kitchens, as well as other options and amenities such as swimming pools, yards for kids to play, pet friendly properties and more!
---
Best discount travel sites for hotels.
Depending on whether you are traveling with a family, a group of people or traveling alone, online travel booking sites generally offer fairly competitive rates for hotel stays. Consider using these discount travel sites when booking your next hotel stay!
1. Booking.com
Booking.com is touted as the world's #1 choice for booking accomodations. It is one of the world's leading travel companies and offers over 28 million accommodation listings and 24/7 customer support. Find hotels by entering your destination, travel dates and number of guests using filters that allow you to choose accommodations based upon review score, property rating or even by proximity to desired landmarks.
2. Hotels.com
Hotels.com is a leading online accommodation site featuring hundreds of thousands of accommodations in over 200 countries and territories. Their booking process through their site is very user friendly and they offer innovative online tools as well as an easy to use mobile app. Hotels.com also has a Rewards program that allows you to collect nights for future hotel stays. Every night you stay booked through their site, you earn a night.  After 10 nights you get a reward night. Great incentive to book through hotels.com!
3. Priceline
Priceline is a great discount booking site for hotels especially since it offers a lowest price guarantee!  If the user finds a lower priced hotel within 24 hours of their booking, Priceline will refund the user 100% of the difference. You can also use Priceline's "Name Your Own Price" feature which allows you to choose the price, area and star level and Priceline will find the you a quality independent or name-brand hotel!
4. TripAdvisor
TripAdvisor is a great site for booking hotels and accommodations as it features more than  800 million reviews of more than 8 million accommodations. When searching for a hotel, the onsite calendar will display the lowest priced dates for each day of the month. This makes finding the cheapest dates a breeze at a simple glance!
---
Related articles:
---
Best discount travel sites for flights.
Flights are generally one of the more expensive aspects of travel. Unless you plan on using airline loyalty reward miles, you are probably looking at spending a pretty penny. That said, these online discount travel sites will help you navigate through all of the different airlines and help you find the cheapest flight for your travel dates!
1. Google Flights
Google Flights is one of the most powerful online flight search engines. It shows you the cheapest flights to destinations all over the world and has a calendar-based view that provides the cheapest flights over the next 12 months. It also has a map-based feature that allows you to check the cheapest places to fly from your airport during your selected date range.
2. Kayak
Kayak is a great resource for comparing flights to find the best prices. It is a fare aggregator that pulls together all of the best deals. You can view flight options by using filters that will display your preferences based upon flight class, red eyes, nonstop flights, layovers and more. Customize your perfect travel plan and let Kayak show you the best flights for you!
3. Hopper
Hopper is a great tool to plan flights as it is an airfare forecasting app that allows you to book your travel at exactly the right time! This app predicts flight prices with 95% accuracy up to one year in advance. This can save you up to 40% on travel. The Hopper app will monitor prices for you and notify you when the price is best. Then you can simply book with a few taps on your mobile phone.
---
Car Rental Tips
Many travel sites mentioned above such as Kayak, Priceline, TripAdvisor and Google will offer discount pricing on car rentals as well. So we decided to put together a few travel tips to help you get even better car rental rates, in addition to using the aforementioned travel sites!
1. Avoid Booking at Airports
If you book a car rental at the airport, you will likely be hit with some pretty serious sticker shock! Car rental prices at airports are generally much higher than if you rent a car off of the airport premises. Consider taking a taxi, Uber, Lyft or shuttle to an off site car rental location and save money in the long run!
2. Book Your Rental Using a Discount Brand
Discount car rental brands such as Thrifty, Payless and Dollar Rental offer very competitive pricing and are generally cheaper than the typical bigger names such as Enterprise and Hertz. Don't hesitate to use one of these discount brands. You will still get to your destination but with more money leftover in your pocket!
3. Use Memberships
If you have a AAA or Costco membership you will definitely reap the benefits and perks that they offer! Costco often beats the prices on other full priced car rentals, while AAA offers up to 10% discount on cars rented through Hertz, Dollar or Thrifty car rentals.
4. Book an Economy Car
If you're not traveling with a ton of luggage or a large amount of passengers, consider booking the least expensive economy car. Not only will it be cheaper than larger models, if the car happens to be unavailable once you arrive to pick it up, you might be upgraded to the next car size anyway!
5. Use Your Own Car Insurance
Car rental companies generally try to pressure renters to buy additional insurance. It's always at an additional cost and you may in fact be covered on the rental vehicle under your own insurance. Check your policy before you book and see if you are covered! Some credit card companies also offer car rental insurance. Check to see if your credit card is one that offers this coverage and save yourself the extra money!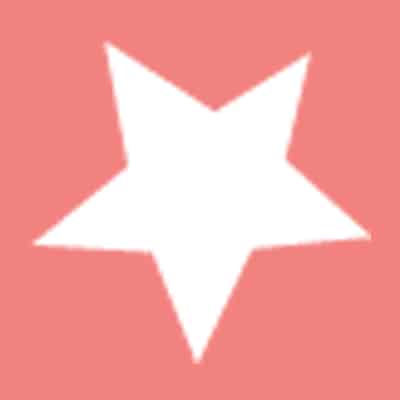 Jennifer O'Neill is an Independent Quality Provider with BabyQuip, helping families travel lighter and happier. She is a mother of two boys and enjoys working out, spending time with family and friends and of course, traveling.