Baby It's Cold Outside: Book These Cold Weather Family Vacations
When considering a winter getaway, most people automatically start fantasizing about warm weather destinations. Splashing around on sun kissed beaches and feeling your toes in the sand often come to mind. Cold, wintry destinations are often overlooked, but they actually make incredible family vacations. Picture your little ones squealing with glee while sledding, skiing or even making snow angels in the fluffy snowfall!
Check out these family friendly, fun-filled cold weather family vacation destinations!
Lake Tahoe, Nevada
Lake Tahoe is an incredible vacation spot year round. It offers beautiful lakes for swimming and water activities in the summer, but it's the winter months that truly let the best of Lake Tahoe shine! Straddling the border of California and Nevada, this wintry destination's ski resorts are legendary.
With Squaw Valley having the prestigious honor of hosting the 1960 Winter Olympics, it's no surprise that this resort is considered one of the finest in the world. Squaw Valley is particularly child-friendly with many fun activities to enjoy off the ski slopes as well. There is snow-tubing at the SnoVentures Activity Zone which is conveniently located at the base area of Squaw Valley that will have your kids entertained for hours. An all-ages rock climbing wall is fun for the whole family and the best part is no experience is necessary! Visit the Olympic Museum, and check out memorabilia from the 1960's Winter Olympics. Take advantage of the stunning views from the aerial tram ride – a 10-minute ride that climbs over 2000 vertical feet. Once you've reached the top, enjoy the dining options located at High Camp. There are endless activities to keep the whole family happy!
New York City, New York
Do not overlook NYC as a wintertime getaway as a family friendly destination. However, New York City offers so many enticing activities for family members of all ages. A great time to visit is around Christmas. You can take in the sparkly city in all of its festive magical glory.
Holiday lights and Christmas decor are perfect for little ones to gaze at in wonderment. Saks 5th Avenue has an epic holiday light extravaganza on display that is an event in and of itself! Kids will delight in sledding in Central Park at the popular Cedar Hill and Pilgrim Hill locations. With Cedar Hill being more suited for beginners and younger children it's a great starting point. Take a spin on ice at either of the two ice skating rink options in Central Park – Wollman Rink and Laser Rink. Bryant Park and Rockefeller Plaza are also options for a different experience outside of Central Park. Don't forget to take the kids to the top of the world famous Empire State Building. Get incredible 360 degree views of the whole city!
Another iconic New York activity that will expose kids to the arts is to take in a Broadway show. With age appropriate options such as Lion King, Harry Potter and Frozen, your kids will love seeing their favorite stories come to life! For a no-brainer instant hit with the kids, check out NYC's largest toy store, FAO Schwartz, with interactive and unique toys from all around the world! There is so much to explore in New York City, but keep in mind that kids will be doing a lot of walking. Don't forget to pack or rent a stroller for the little ones!
Whistler, British Colombia
This Canadian city is a snow lover's dream and the child friendly activities are endless. Visit the Whistler Olympic Plaza with a Snow Zone for kids to play and go sledding. Warm up by the firepit after ice skating and enjoy hot cocoa at any of the numerous coffee shops. In the evenings walk around the Village and enjoy the beautiful holiday lighting displays. If you are looking for a reprieve from the cold, the Whistler Conference Centre transforms into a huge indoor playground during the holiday season. It offers child friendly games, crafts, bouncy castles and more, and the admission is free! Stay at Whistler Blackcomb and enjoy fun filled ski days on the mountain, and plenty of winter activites in the Village!
Anchorage, Alaska
Anchorage is a great place to put in some flat land snow activities. Although there are plenty of downhill skiing options, the other snow activities shouldn't be overlooked. Kincaid Park is considered the crown jewel of cross-country skiing in Anchorage. There are plenty of flat trails for beginners. It's a great way for kids to get exercise in while experiencing the great outdoors. Snowshoeing is also a great outdoor activity for novices and little kiddos! With endless sightseeing tours your days will be filled with all that winter in Alaska has to offer!
Winter is an ideal time to create family vacation memories! What are some of your favorite cold weather destinations?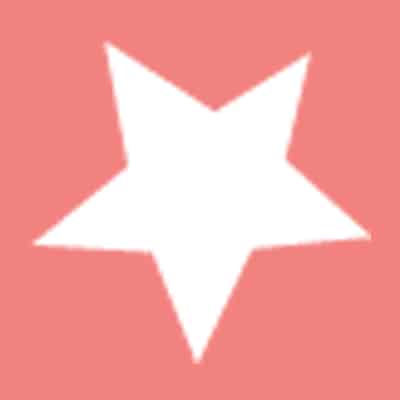 Jennifer O'Neill is an Independent Quality Provider with BabyQuip, helping families travel lighter and happier. She is a mother of two boys and enjoys working out, spending time with family and friends and of course, traveling.