Hidden Gems of Dallas: Best Places for Families
It's likely you can name several popular places to visit in Dallas, Texas. From the South Fork Ranch where Sue Ellen and J.R. Ewing famously lived on the television show, Dallas, to the book depository where the bullet that killed Kennedy was fired.
Tourists might understandably bee-line straight for these and other widely known tourist destinations. But, as with any getaway to an unfamiliar city, some of the best places to visit aren't necessarily on the travel agent's brochure.
Here we highlight the top eight places for families to play, explore and have fun in Dallas, Texas.
---
1. Klyde Warren Park
Dallas' urban setting is broken up by numerous parks and grassy areas to enjoy a picnic and playtime. Dallas area teacher, and mom of three, Brandy Batista likes to send visitors to her favorite spot. "Klyde Warren Park is so fun…lots of fun park things for kids and food trucks galore!" Events vary from day to day at the park. Upon your visit to the 5.2 acre pocket of nature, you may encounter yoga or Zumba in the park, or perhaps live music. There is always unlimited people watching too!
---
2. Peppa Pig World of Play
Your kids will laugh, learn and play at this Dallas hidden gem. This is the first Peppa Pig World of Play built in the United States and just had its grand opening! Bring the world of your child's favorite television family to life with more than a dozen themed play areas modeling scenes from the world of Peppa and George. Peppa's tree house, Grand Dad Dog's garage, and even Madame Gazelle's school bus are all part of the fun along with plenty of muddy puddles.
---
3. Perot Museum
Located in the heart of Dallas, the 14 story tall Perot Museum of Nature and Science may very well BE the heart of Dallas. Designers of this masterpiece appear to know a great deal about children. Its interactive 3D exhibits and displays engage kids who are sponges for discovery. Breathtaking gem exhibits and fascinating dinosaur displays appeal to wide eyed youngsters. Parents will love the security and cleanliness of the entire operation. The expansive indoor and outdoor play spaces are fabulous for those with shorter attention spans.
---
4. Texas State Fair
If you're lucky enough to visit Dallas in early fall, the state fair is not to be missed. The iconic 500 foot Ferris wheel (The Texas Star) lights up the Dallas skyline and resembles, you guessed it…an enormous star! Free concerts over the course of the Texas State Fair's 24 day duration are an unbeatable value. Yes, it's a state fair, like every other state has, but come on! It's Texas! Everything is done on a larger scale! Grab your "Big Tex" refillable souvenir cup, top it off at one of the fair's many refill stations, and hit the monstrous midway. Don't let the kiddos miss the carnival or casting a pole to catch an actual fish in a Texas-sized fish tank. Your kids will laugh out loud at the hilarious ostrich races too!
---
5. Splash Pad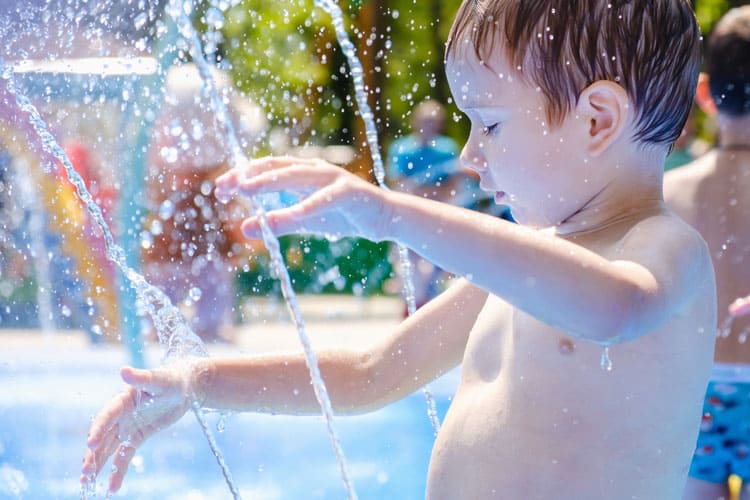 Lauren Armbrust, a Dallas mama of an adorable toddler says, "Dallas, Texas is the best place to live. My 19 month old thinks so too." For those who can only visit, Lauren offers her knowledge of Dallas hot spots for families. The nutrition coach, along with her family frequents the Double Tree Ranch Splash Pad in Highland Village. When it's hot in Texas, Texans get wet! The Splash pad is desirable even for the smallest of kiddos that aren't of swimming age yet. Open to the public through the local parks and recreation, the Splash Pad will keep everyone cool.
The fun destination is designed to resemble a flowing creek and has water features at every turn. There is a water fall and dozens of spray features. What kid doesn't love a chance to soak mom or dad? The splash pad is open during the hottest Texas months from May through September. A lighted soccer complex rests next door offering additional room to race and play.
---
Related articles:
---
6. Gaylord Texan
Lauren's got your summer, and your winter covered. Another local favorite according to Lauren is, "The North Pole of Texas in downtown Grapevine." A visit with Santa is even more special with the journey itself aboard the North Pole Express. Although, Dallas only averages one inch of snow per year, guests can leave their footprints in real snow at the North Pole snowy forest. Your steps lead to Santa's workshop and a photo op with the big man himself. Indoor snow tubes will keep families laughing all the way, Ha! Ha! Ha!
---
7. Great Wolf Lodge
A family favorite across the US, GWL is unique to each city. Great Wolf Lodge is the only indoor water park in North Texas. The 80,000 square foot water park is only part of the attraction. Great Wolf Lodge characters mingle with your little cubs and pups during story time and a pajama party. As fun as swimming and water sliding is, everyone needs a break. There are plenty of dry clothes activities to break up the day. Leave the swim fins in your room for face painting, drawing, and crafts.
---
8. Dallas Zoo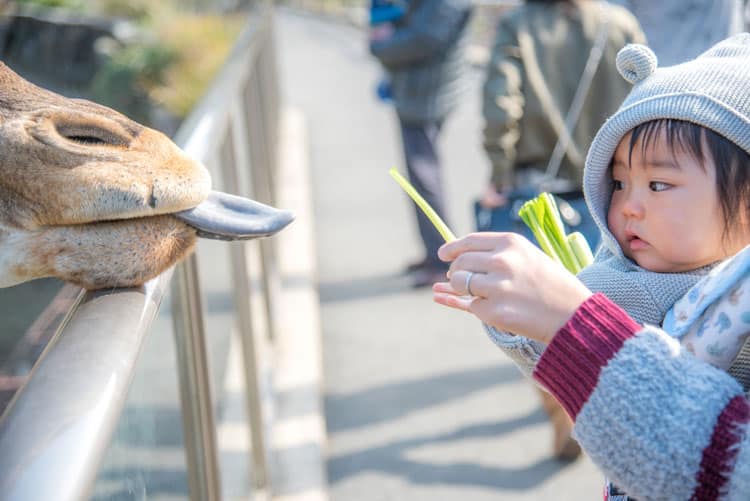 The Dallas Zoo is no exception to the "Things are bigger in Texas" cliche. Not only can you seen the animals in their simulated natural habitat. Giraffes, zebras, elephants and others mingle together in the zoo's recent addition, the Savanna Habitat. Many rare, and endangered species call the 106 acre park their home. Penguin Cove and the reptile house draw visitors from all over. Staff and volunteers who are clearly passionate about nature and animal conservation offer their expert knowledge freely with guests at every corner of the zoo.
---
If renting baby gear at your destination sounds like a packing lifesaver, check out our nine Quality Providers who service Dallas and the surrounding areas. They'll deliver all the baby gear you need. Stroller anyone?!
Go big, or go home, but by all means, go to Dallas, Texas!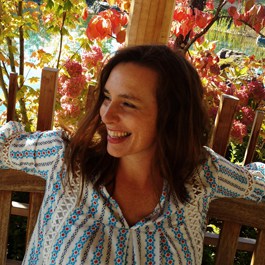 Angela is a hardworking wife and mother. She is a radio personality and a BabyQuip Quality Provider. She lives with her husband, Scott who also works in radio. Their five children are Lincoln, Sunny, Anthem, Braddock and Loxley. She lives in Lebanon, Oregon.