Fun & Free Family Activities in Washington DC
Looking to discover some off-the-beaten path attractions in Washington DC? We've got you covered with five fun and free gems for families traveling to DC with kids, toddlers and babies.
One of the great things about visiting the DC area is also one of the challenging things about visiting the DC area—the variety and abundance of attractions. When you're planning your stay, the options can seem overwhelming. There are over 70 museums alone—17 in just the Smithsonian Institution! When you consider the national monuments, zoos, gardens, parks…there's a lot to see and do in Washington DC
---
Five fun and free attractions in Washington DC for kids.
To help narrow your options, we're sharing five fun and free things to do with toddlers and kids. If your family is traveling to the DC area, these sights will be sure to please you and your little ones. For parents of young kids, none of the free attractions on this list require a major time commitment.
---
1. National Air and Space Museum
Kids can touch an actual lunar rock at this free Smithsonian museum on the National Mall. There are loads of hands-on activities to keep your little ones engaged and kids love staring at all the airplanes, missiles, rockets, and space ships. You'll love learning about aviation history, making this a fun and free outing for the whole family. It is required to pass through security to enter the National Air and Space Museum so consider packing light.
---
2. National Postal Museum
Admission is always free at the National Postal Museum where you and your kids will learn about the history of the postal system from colonial times to present. The museum offers a number of hands-on exhibits where kids can sort packages, design stamps, and climb onboard a stagecoach. The museum isn't huge, so you can see it all in one visit. Consider packing light to move more quickly through security.
---
Related articles:
---
3. DC Public Library
The DC Public Library system offers a variety of story time events every day excluding Sundays. From birth through preschool, and beyond, there's a story time for every kid and family including bilingual Spanish story time and Pajama story time. With locations all around DC, there's bound to be a story time near by.
---
4. Dacha Beer Garden
Located 1.5 miles north of the National Mall, and conveniently on the Greenbelt metro line, Dacha Beer Garden is popular with kids and parents. Don't believe us? Just check out the hashtag #kidsofdacha! DC area Quality Provider Julia Rackliffe recommends the outdoor beer garden for visitors seeking local experiences, "Not your typical kid place—but it's a great outdoor space for adults and kids to enjoy." While you sip on one of Dacha's carefully selected craft beers, local meads and ciders, draft cocktails, or wines, your kids can get some fresh air.
---
5. Glen Echo Park
Admission and parking at Glen Echo Park is free—can't beat that! Located along the Potomac River, kiddos can stretch their legs at the playground. Other attractions requiring admission include, two award-winning children's theaters, an aquarium, drop-in art classes for kids 10 and under, and the historic Dentzel Carousel built in 1921.
---
Summary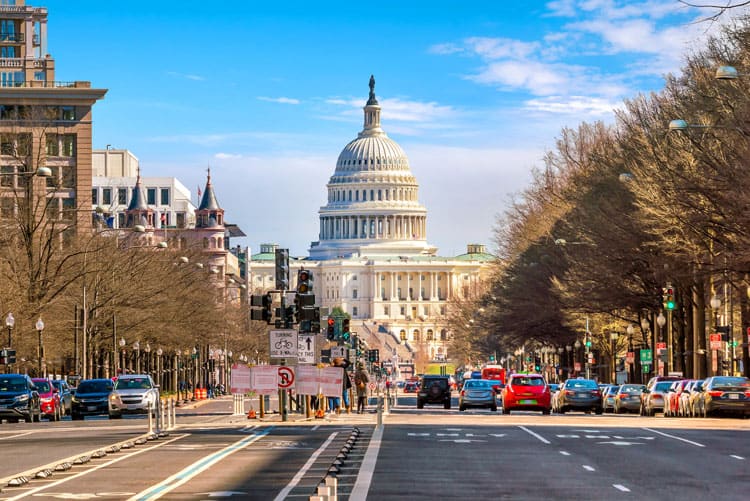 Washington DC is a top destination for many families. With some of the best monuments, museums, and parks in the country, there's always something to do. We hope this short list of fun and free attractions helps narrow your search results. What are your favorite free, kid-friendly attractions in DC? Let us know in the comments below!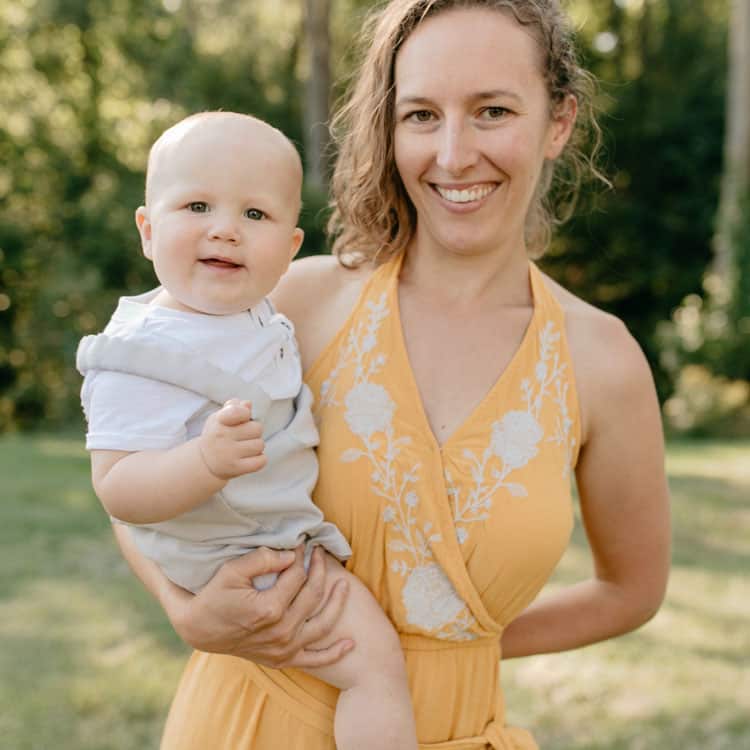 Kathy is a freelance writer, an Independent Quality Provider with BabyQuip and the mother of a very active one-year-old boy. When she's not changing diapers, developing engaging content for clients, or helping families travel with little ones, she enjoys reading, gardening, yoga, and naps.