Heavenly Resort With Kids
The Heavenly Resort in Lake Tahoe is exactly that…Heavenly! This ski resort, which is managed by the luxury Vail Resorts, is located on the California-Nevada border in South Lake Tahoe. It has a multitude of activities, adventures and explorations for families and kids of all ages! They are famous for their skiing with the highest elevation in all of Lake Tahoe, and an average of 360 inches of snow annually, making it one of North America's largest snow making systems.
Heavenly Resort is also well known for a variety of activities aside from the ski area, such as tubing, sleigh and gondola rides and so much more! The summertime activities include parks, beaches and day camps, to name just a few! Check out everything you need to know for your visit to Heavenly Resort with kids!
---
Lodging options at Heavenly Resort.
When planning your stay at Heavenly, you have a variety of amazing accommodations to choose from. Whether you are looking for a family-friendly townhouse or more luxurious lodging, Heavenly Signature Properties has got you covered!
1. Zalanta Resort at The Village
The Zalanta Resort at The Village consists of two, three and four-bedroom condominiums that feature gourmet kitchens equipped with stainless steel appliances as well as a dining area. This allows guests the convenience of cooking and dining in the comfort of their accommodations.
Residences also feature a spacious living room, in addition to a balcony to enjoy the majestic views. The location is also mere steps away from the gondola in Heavenly Village and the room is equipped with a washer and dryer, which is a great perk for families.
2. Gondola Vista
Gondola Vista is South Lake Tahoe's newest luxury vacation property. It comes equipped with everything you would expect from a luxury property including a gourmet kitchen to accommodate cooking and seating for all of the guests.
The residences range from 2870 sq feet to 3616 sq feet and offer 4 or 6 bedrooms. This is ideal for families with multiple children or for multiple families to rent together! Conveniently located next to the slopes, as well as the trails and the lakes, families will literally have everything they need at their fingertips!
3. Lakeland Village at Heavenly
Lakeland Village is a townhome property that is situated just steps away from the beautiful beach shores and less than a mile from Heavenly Resort.  You can enjoy both summer and winter activities from this expansive resort. In the summer you can participate in hiking, biking, swimming, sailing and so much more.  In the winter you can book your lift tickets, ski school, and any other activities right on the property!
---
Activities at Heavenly Resort.
There are so many fun and exciting activities to explore at Heavenly Resort year-round! The summertime offers so many fun beach, hiking and park activities, while the winter offers skiing and so much more. Check out these winter and summer activities at Lake Tahoe Heavenly Resort.
---
Related articles:
---
Winter activities at Heavenly Resort
The wintertime activities at Heavenly Resort will have the whole family living their best wintertime life! Activities such as skiing, snowboarding, tubing and gondola rides will get the whole family into the perfect festive winter season!
1. Ski and Snowboard Lessons
Get your little ones accustomed to the slopes or have them brush up on their skills by taking skiing or snowboarding lessons with Heavenly's world-class instructors on over 4800 acres of skiable area and terrain. There is a large variety of classes based on age, ability and interest.
2. Tubing
Heavenly Resort offers tubing and mini tubing on its 500-foot long hill. This thrilling high-speed activity is located at the top of the Gondola and a magic carpet will bring your little ones and their tube back up to the top before they go cruising down to the bottom again. Kids must be over 42" to ride the regular tube, while kids under 42" can enjoy the mini tube!
3. Gondola Ride
This scenic gondola ride offers sweeping panoramic views on this 2.4 mile ride. There's an observation deck at the halfway point where you can take in the beauty of the Sierra Nevada mountains and the views of Lake Tahoe while you sip on hot cocoa at Cafe Blue. Once back on the Gondola, you will continue up to Tamarack Lodge which offers food and beverages.
4. Ridge Rider Mountain Coaster
Hop on the Ridge Rider Mountain Coaster and enjoy this gravity-powered alpine thrill ride as it winds and whizzes its way down the mountain! Each coaster sled fits up to 2 people so that you and your little one can ride safely together. Kids must be a minimum of 3 years old to ride the coaster.
---
Summer activities at Heavenly Resort.
Summer Activities at Heavenly Resort rival their wintertime activities. The Summer activities will have your little ones exploring and indulging in all of the outdoor activities that the good weather has to offer, while parents will enjoy the beautiful summertime views of the lake!
1. Discovery Day Camp
Discovery Day Camp is the perfect summer daytime adventure for kids with plenty of outdoor exploration and adventure to boot! It is geared towards children ages 5-12, who get to spend the day with the Heavenly Resort skilled leaders. Kids will enjoy scavenger hunts, gondola rides, relay games, nature crafts, wilderness survival activities and more!
2. Gemstone Panning
Kids will get familiar with the historical context of this hands-on gem panning interactive activity! It simulates the gold panning rush of the 1800s. Kids might even walk away with a great souvenir!
3. Granite Peak Climbing Wall
This man-made Granite Peak Climbing Wall is modeled after the Sierra Nevada mountains and is 25 feet tall with 15 defined climbing routes in varying degrees of difficulty. All ability and experience levels are welcome, however, children must be at least 3 years old and at least 30 lbs to participate!
4. Black Bear Ropes Course
The Black Bear Ropes Course is equipped with medium-sized features that are great for younger kids at the beginner level. This course will allow them to get familiar with the basics of the ropes course and prepare them to eventually advance to the Boulder Coves Ropes Course once they perfect their expertise!
5. Summer Tubing
No snow? No problem! Kids can enjoy the excitement of careening down snowless mountainsides with Heavenly's Summer Tubing!
No need for snow or water for this tubing adventure. Simply hop on your tube and cruise down the mountainside. Once at the bottom, the carpet lift will take you back up to the top and prepare you for your next run!
6. Hiking
Take the Heavenly Mountain Gondola ride up to the very top and then head over to the Tamarack Express with your scenic gondola ticket. The Tamarack Express chairlift will provide families with even more stunning views of Lake Tahoe, as well as access to a variety of hikes, including beginner levels for the little ones!
Heavenly Resort is the perfect family getaway location any time of the year! If you're traveling with little ones and don't feel like hauling bulky baby gear (cribs, strollers, car seats, toys, etc.) to your destination, rent it from a BabyQuip Quality Provider in the Lake Tahoe area.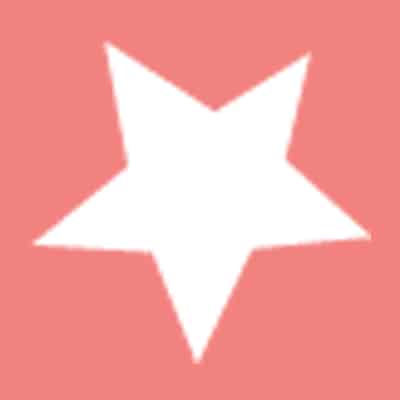 Jennifer O'Neill is an Independent Quality Provider with BabyQuip, helping families travel lighter and happier. She is a mother of two boys and enjoys working out, spending time with family and friends and of course, traveling.