Seattle City Guide for Families Traveling with Kids
Iconic landmarks like the Space Needle and Pike Place will certainly occupy your time during a visit to Seattle, Washington. A good pair of walking shoes will serve you well as you adventure through downtown Seattle, but don't shy away from more uncommon points of interest for the ultimate Seattle adventure.
Enjoy these eight off-the-beaten-path experiences for families!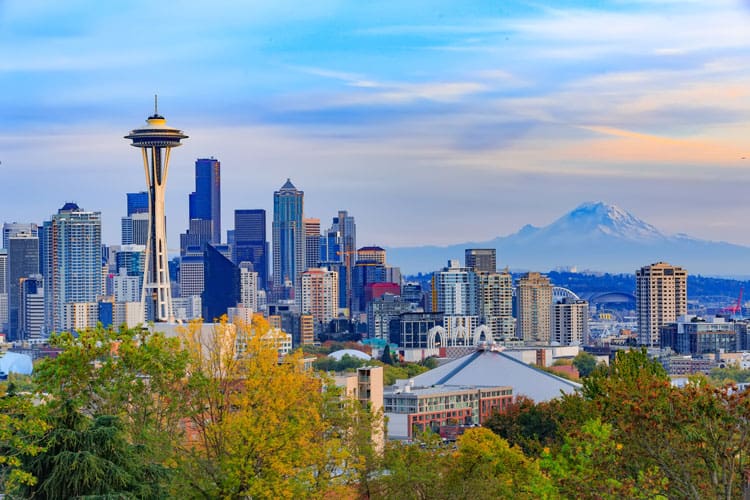 1. Poo Poo Point
Families who like to conquer a hike during their travels, make a beeline for Poo Poo Point. Pack a lunch and put that backpack to use…little legs will want a ride. Embark on this mildly challenging hike that will check off your cardio workout for the day. Roughly 3.5 miles of well maintained, well traveled trail is almost entirely uphill. Brave the climb and you're rewarded on a cloudless day with a stunning view of Mount Rainier.
You may have some company. The top of Poo Poo Point is a favorite launching spot for paragliders. Catch your breath, and stretch your calves as you take in the scenery at the top. Even the littlest of feet wearing velcro paw patrol tennis shoes can make the pleasant 3.5 mile return downhill trek. Keep up if you can.
2. Thunderbirds
With no shortage of Seattle sports teams, the city is a mecca for fans to flock to high caliber athletic events. For the combination of family friendly, talented athletes, and affordability, look no further than Seattle Thunderbird hockey.
The Thunderbirds are part of a development league of up and coming competitive young athletes. Thrilling and action packed matches are held just South of Seattle in Kent at The Showare Center. Ticket and concession prices are affordable, and promotional events and giveaways like the Teddy Bear toss, fan appreciation night, and mascot night draw in the families.
3. Snoqualmie Falls
A common stop on Seattle Bus tours, the sights and sounds and the majesty of Snoqualmie Falls are breathtaking. Yes, it's another hike on our list, but we're talking the Pacific Northwest here where children often hike before they walk! The worthwhile trek to the observation deck at the top will make you feel like a nature photographer getting your award winning shot of the spectacular 270 foot waterfall. Die hard fans of the television show Twin Peaks will recognize the falls from the show's opening credits along with its Salish Lodge; Dale Cooper's home base.
Children may catch a glimpse of the wildlife which roam free along the trails which also offer native plants marked for identification. Moms and Dads, rest assured, safety is a primary concern of rangers. Any precarious parts of the trail are secured with high fences to protect your little ones from a tumble.
4. Great Wheel
The 500,000 LED lights of Seattle's Great Ferris Wheel puts even Clark Griswold to shame. Special occasions are made even more memorable with a little help from the Ferris Wheel lighting crew. They can light the wheel in blue or pink for a magnificent gender reveal or make a stunning family photo backdrop.
Throw caution to the wind and take a ride in a big circle for no other reason than, you'll only live once, and the killer view. Plus the kiddos love it! Walking distance from the famous Pike Place, The 175 foot tall Ferris wheel punctuates the Seattle skyline. Ride at dusk, and look out (not down)! The twilight view of the downtown city lights will be received by your children with oohs and ahs.
5. Spuds at Aiki Beach
The fish and chips are affordable, delicious and kids love this place! The gorgeous view is complimentary at this oldest fast food restaurant in West Seattle. A local family favorite since the 1930's, the Aiki Beach location is the original of the three Spuds in Seattle. The recipes, the menu and tradition are the same today as they were in this hotspot's very first years. Locals commonly have a "Spudsday," That's the same day each week they dine at Spuds, often ordering the "special:" Three pieces of fish, fries, and an extra large soda to wash it down.
6. Pinball Museum
Seattle's pinball museum offers a bit of low tech in the city known for its tech industry. With nostalgia in spades, pay your entry fee and play all you want. The majority of the collection of well maintained pinball machines are set to free play. Show your kids what was considered "high tech" during your childhood. A few retro arcade games are sprinkled among the vintage pinball games that date back to the 1950s. The Seattle Pinball Museum might be the best $15 you'll ever spend!
7. Ballard Firehouse Coffee
There's something to be said about shouting "Share," and "Don't put that in your mouth," from a comfy chair while sipping a latte.
Founders of this kiddo friendly coffee establishment took notice that moms and dads in desperate need of coffee will sometimes have kids in tow. Firehouse cafe offers good vibes, good coffee and a good play area. Ultimately, it's the firehouse themed coffee shop's design that allows parents to drink coffee and simply supervise while the kids play independently that is so appealing.
Since you're already on the waterfront, duck out of the rain that is likely falling, check your coat, and take in countless species of pacific northwest aquatic life. Star fish, sea urchins and other tide pool dwellers certainly won't mind a little stroking from curious little ones. Grown adults will find it hard not to regress back to being wide-eyed children in the presence of the Great Northwest Octopus. Allow yourself a couple of hours for showstoppers that include sea otters during feeding time and the 360 degree ocean view inside the underwater dome.
With many of our suggestions being walking and/or hiking focused, you may want to consider renting a carrier or stroller. These items can help you and your little ones enjoy your adventures to the fullest. BabyQuip quality providers offer a full range of baby gear to make your trip to Seattle easy and stress-free!
One city with countless experiences from ferry rides and games to the coffee and sports teams, Seattle is a Pacific Northwest highlight. Give yourself enough time to explore the Emerald City and make multiple off-the-beaten-path stops if you can.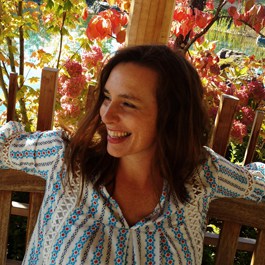 Angela is a hardworking wife and mother. She is a radio personality and a BabyQuip Quality Provider. She lives with her husband, Scott who also works in radio. Their five children are Lincoln, Sunny, Anthem, Braddock and Loxley. She lives in Lebanon, Oregon.